You Do Not Want to Miss the Exciting Line-up of Guests! Local Business Owners and Political/Community/Organizational Leaders Discuss the Current Issues and Potential Solutions Facing the Citizens in Central Georgia
Set Your Television Dial Or Tune In To:
WMGT Bounce TV (Cox Ch. 114): Sunday 8:00 am
Macon TV Cox Channel 14: Tues., Thurs., Sat. 9:00pm and
Wed., Fri., Sun. at 11:00pm
MAJIC 100.1 (Radio): Sunday 8:00 am

LISTEN SUNDAY MORNINGS
at 8:00 AM on Majic 100 FM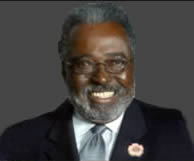 Host Alex Habersham
site developed by egg media

Shirley Lawson, RN provides enlightening information on palliative and hospice care, explaining the difference between the two approaches to treating patients with terminal and serious illnesses.

Rita McCurdy, Executive Director of Macon Volunteer Clinic, explains the necessary guidelines to receive free medical treatment at the center.

Emily Hopkins, Manager of Main Street Macon, discusses the programs and initiatives designed to improve Downtown Macon and provide marketing grants to area businesses.

BREAST CANCER AWARENESS MONTH. Dr. Paul Dale, Oncologist discusses the diagnosis, treatment and other important information regarding breast cancer,

Alex Habersham and Charise Stephens discuss significant community activities including the upcoming Black Pages Holiday Expo & Business Mixer and The Georgia Fitness Festival.

Sheriff David Davis discusses factors which contribute to the crime problems in Macon-Bibb County.