You Do Not Want to Miss the Exciting Line-up of Guests! Local Business Owners and Political/Community/Organizational Leaders Discuss the Current Issues and Potential Solutions Facing the Citizens in Central Georgia
Set Your Television Dial Or Tune In To:
WMGT Bounce TV (Cox Ch. 114): Sunday 8:00 am
Macon TV Cox Channel 14: Tues., Thurs., Sat. 9:00pm and
Wed., Fri., Sun. at 11:00pm
MAJIC 100.1 (Radio): Sunday 8:00 am

LISTEN SUNDAY MORNINGS
at 8:00 AM on Majic 100 FM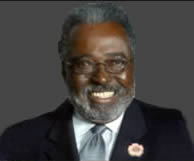 Host Alex Habersham
site developed by egg media

Katherine Dennis, Executive Director of The Community Foundation, explains the procedures necessary for the awarding of Grants or Scholarships.

100 Black Men President Rudell Richardson discusses the Organization's goals, projects and initiatives And its impact on making a difference through its educational programs.

Myrtice Johnson, President of GA Retired Educators Association discusses the history and mission of the association and her platform to grow and enhance the educational impact of the association throughout the state.

Gary Wheat , President of Macon Bibb Convention & Visitors Bureau discusses the program And activities of The Bureau and it's impact on the local economy.

Navicent Health officials Reg Gilbreath and Julia Deese discuss the hospital's ongoing efforts to treat, educate, and prevent diabetes and other diseases.

Blake Sullivan, Community Facilitator for "the Leader in Me" Educational Initiative explains the role the program is playing in improving students academic and behavioral progress.

Harold Young On the 21st PAN AFRICAN FESTIVAL & Charise Stephens interviewing Black Pages Publisher, Alex Habersham on the Silver Anniversary of Macon-Middle Georgia Black Pages.

Reverend Willie Moore, Jr discusses his radio show and other outreach vehicles which continue to contribute significantly to his success as an "outreach" minister.

Motivational Speaker/Educator Keith Brown discusses successful approaches to generating positive behavior in young people.

Bibb School Superintendent, Dr Curtis Jones highlights the successes, progress and challenges of continuing to move the educational system in a positive direction.

Dr. Daniel Haithcock of Georgia Arrhythmia Institute discusses the treatment and prevention of Heart Failure, Sudden Cardiac Death and Irregular Heartbeat

Reimagine Macon initiative encourages Millennials to be intimately involved in the social, cultural and economic development of our community, Host Alex Habersham interviews three young ladies who are involved in the program