You Do Not Want to Miss the Exciting Line-up of Guests! Local Business Owners and Political/Community/Organizational Leaders Discuss the Current Issues and Potential Solutions Facing the Citizens in Central Georgia
Set Your Television Dial Or Tune In To:
WMGT My 41 TV (Cox Ch. 11): Saturday 10:30 am
WMGT Bounce TV (Cox Ch. 114): Sunday 8:00 am
Macon TV Cox Channel 14: Tues., Thurs., Sat. 9:00pm and
Wed., Fri., Sun. at 11:00pm
MAJIC 100.1 (Radio): Sunday 8:00 am

LISTEN SUNDAY MORNINGS
at 5:00 AM on Power 107 FM
and 8:00 AM on Majic 100 FM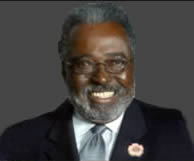 Host Alex Habersham
site developed by egg media

Chief Marvin Riggins of The Macon Fire Department discusses general safety and the role, functions and capabilities of the fire department.

Pediatrician Henry LeBoyd and Fire Chief Marvin Riggins impart crucial information on safety relative to toys and fires. They both give important pointers on best practices and products that aid in keeping safety in the forefront!

George Muhammad discusses the Cotton Avenue Revival

UP NEXT WITH Produced by Bob Fickling features Macon Black Pages publisher, Alex Habersham, discussing the Silver Anniversary Edition of the publication.

Cardiologist Felix Sogade discusses heart health and the Heart and Health Fair occurring at The Centreplex on Oct. 22nd

Medical Director of Pediatric Emergency Center, Navicent Health, Dr Regilo Dela Cruz on the necessity and importance of pediatric care & treatment

Author Derrick Chatman Discusses his new book: LIVING IN THE MORTUARY

Karla Redding discusses Otis Redding's 75th Anniversary Celebration

Sarah Hunt, local organizer for Al Sharpton's National Action Network, discusses the organization's latest initiatives.

Highlights of the Black Businesses Matter Event held at The Douglass on July 7.

Dr Devin Robinson, founder of The #BlackBusinessesMatterMovement talks about the movement and how it is making a difference all across the country. The Black Pages is partnering with the Movement in sponsoring an event at the Douglass Theatre on July 7 at 6 pm which includes a FREE screening of the movie BLACK FRIDAY and a subsequent panel discussion. Registration is strongly encouraged.

Karla Redding Andrews of The Otis Redding Foundation discusses the foundation's educational success and the upcoming celebration of an important achievement.

Grammy nominated rapper Kelvin "Khao" Cates develops two educational programs to impact education utilizing Hip Hop music to convey curriculum based information.