You Do Not Want to Miss the Exciting Line-up of Guests! Local Business Owners and Political/Community/Organizational Leaders Discuss the Current Issues and Potential Solutions Facing the Citizens in Central Georgia
Set Your Television Dial Or Tune In To:
WMGT My 41 TV (Cox Ch. 11): Saturday 10:30 am
WMGT Bounce TV (Cox Ch. 114): Sunday 8:00 am
Macon TV Cox Channel 14: Tues., Thurs., Sat. 9:00pm and
Wed., Fri., Sun. at 11:00pm
MAJIC 100.1 (Radio): Sunday 8:00 am

LISTEN SUNDAY MORNINGS
at 5:00 AM on Power 107 FM
and 8:00 AM on Majic 100 FM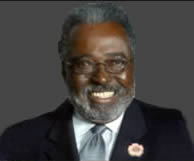 Host Alex Habersham
site developed by egg media

Bibb School Superintendent, Dr Curtis Jones highlights the successes, progress and challenges of continuing to move the educational system in a positive direction.

Dr. Daniel Haithcock of Georgia Arrhythmia Institute discusses the treatment and prevention of Heart Failure, Sudden Cardiac Death and Irregular Heartbeat

Reimagine Macon initiative encourages Millennials to be intimately involved in the social, cultural and economic development of our community, Host Alex Habersham interviews three young ladies who are involved in the program

Daquanis Harvey of OPERATION HOPE Gives Needed and Useful Advice on Getting and Maintaining at Least a 700 CREDIT SCORE!

Mayor Reichert discusses consolidation and other city-county initiatives

Tubman Executive Andy Ambrose highlights All That Jazz Concert featuring AFTER 7 and AVERY SUNSHINE

Chief Marvin Riggins of The Macon Fire Department discusses general safety and the role, functions and capabilities of the fire department

Pediatrician Henry LeBoyd and Fire Chief Marvin Riggins impart crucial information on safety relative to toys and fires. They both give important pointers on best practices and products that aid in keeping safety in the forefront!

George Muhammad discusses the Cotton Avenue Revival

UP NEXT WITH Produced by Bob Fickling features Macon Black Pages publisher, Alex Habersham, discussing the Silver Anniversary Edition of the publication