You Do Not Want to Miss the Exciting Line-up of Guests! Local Business Owners and Political/Community/Organizational Leaders Discuss the Current Issues and Potential Solutions Facing the Citizens in Central Georgia
Set Your Television Dial Or Tune In To:
WMGT Bounce TV (Cox Ch. 114): Sunday 8:00 am
Macon TV Cox Channel 14: Tues., Thurs., Sat. 9:00pm and
Wed., Fri., Sun. at 11:00pm
MAJIC 100.1 (Radio): Sunday 8:00 am

LISTEN SUNDAY MORNINGS
at 8:00 AM on Majic 100 FM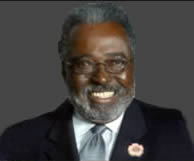 Host Alex Habersham
site developed by egg media

Dr. Vishwas Shakalkhar discusses Sickle Cell Anemia and other important information on diagnosis and treatment. New advancements in treatment make it curable in some instances.

Dr Cassandra Washington, CEO of Hutchings College and Career Academy discusses the programs, benefits and successes of the school.

Dr Paul Seale of Navicent Health discusses alcohol and drug addiction and the best approaches to recognize treat and support individuals who have the disease.

Katherine Dennis, Executive Director of The Community Foundation, explains the procedures necessary for the awarding of Grants or Scholarships.

100 Black Men President Rudell Richardson discusses the Organization's goals, projects and initiatives And its impact on making a difference through its educational programs.

Myrtice Johnson, President of GA Retired Educators Association discusses the history and mission of the association and her platform to grow and enhance the educational impact of the association throughout the state.

Gary Wheat , President of Macon Bibb Convention & Visitors Bureau discusses the program and activities of the Bureau and its impact on the local economy.