You Do Not Want to Miss the Exciting Line-up of Guests! Local Business Owners and Political/Community/Organizational Leaders Discuss the Current Issues and Potential Solutions Facing the Citizens in Central Georgia
Set Your Television Dial Or Tune In To:
WMGT Bounce TV (Cox Ch. 114): Sunday 8:00 am
Macon TV Cox Channel 14: Tues., Thurs., Sat. 9:00pm and
Wed., Fri., Sun. at 11:00pm
MAJIC 100.1 (Radio): Sunday 8:00 am

LISTEN SUNDAY MORNINGS
at 8:00 AM on Majic 100 FM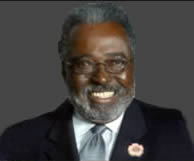 Host Alex Habersham
site developed by egg media

Jonathan Pitts, County Commissioner for Jones County, recounts the factors which have contributed to his success as a young African American male.

Josh Rogers, Executive Director of NEWTOWN Macon highlights the emerging popularity of downtown Macon and the increase in the number of loft apartments and business establishments.

VOTE! VOTE! VOTE! Mike Kaplan, Chair of the Board of Elections and Jeanetta Watson, Registrar impart important information about the voting process and other details with which voters need to be familiar.

Ron Shipman of Georgia Power Company discusses. storm response, conservation and payment methods.

Pastor Bobby Clark discusses his 40 years of being a radio jock, announcer and minister throughout the years.

Navicent Health doctors Dennis Ashley and Edward Clark provide important safety tips on fireworks, toys and guns for The Holiday season

Rick Cannaday discusses the importance of businesses' payroll, personnel and accounting practices.

Shirley Lawson, RN provides enlightening information on palliative and hospice care, explaining the difference between the two approaches to treating patients with terminal and serious illnesses.

Rita McCurdy, Executive Director of Macon Volunteer Clinic, explains the necessary guidelines to receive free medical treatment at the center.